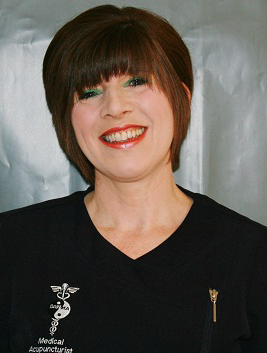 Ann Gilbertson – Acupuncturist Liverpool
I decided to train as an acupuncturist after having treatment myself. I was astounded by the effects acupuncture can bring.
I trained and qualified with The British Academy Of Western Medical Acupuncture. www.bawma.co.uk. I have full medical malpractice /public liability insurance. I regularly attend courses continuing my professional development.(CPD).
I also lecture and I am a member of the British Academy of Western Medical Acupuncture and the FHT. I would just like to say I love my job with a passion.
Acupuncture may respond to many conditions. Most patients use acupuncture as a last resort when they have tried everything else and wish they had tried it much sooner as positive results may occur quite quickly often patients will say if only I had tried this at the beginning. "I am now pain free."
Special Clinical Interests in Acupuncture & Other Treatments
Treating patients who are suffering with chronic pain, any type of pain, migraines, skin conditions including Psoriasis, acne etc.
I have experienced remarkable results with Acupuncture for patients that have been suffering and treated many other conditions listed on my website.
Cosmetic Acupuncture is a natural alternative to botox. I trained with Paul Adkins who trains Acupuncture Practitioners in over 30 different countries. worldwide.
When a patient books an appointment with me I will always go the extra mile utilising various  therapeutic approaches to help patients transform their health, and to make sure that a high standard professional service is provided and a  positive result is achieved by the end of the course of treatment.
Additional Treatments: Include Clinical Reflexology, Aromatherapy, Hot Stone Therapy, Indian Head Massage, Holistic facial. and Rehabilitation Massage.